Each year on Anzac Day, 25th April, New Zealanders and Australians mark the anniversary of the Gallipoli landings of 25 April 1915. On that day, thousands of young men, far from their homes, stormed the beaches on the Gallipoli Peninsula in what is now Turkey.
For eight long months, New Zealand troops, alongside those from Australia, Great Britain and Ireland, France, India, and Newfoundland battled harsh conditions, and the Ottoman forces, who desperately fought back to protect their homeland.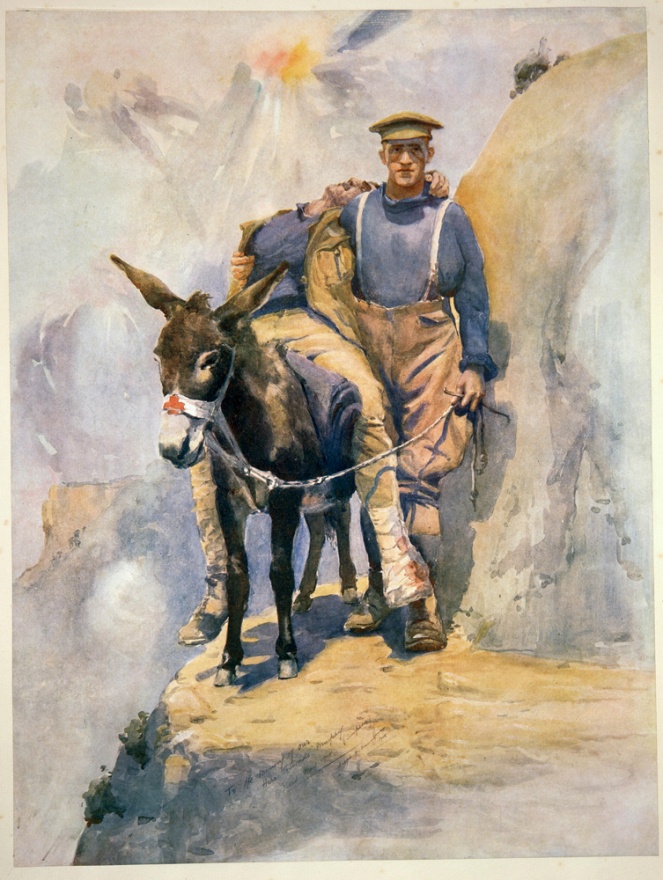 By the time the campaign ended, in December 1915, more than 130,000 men had died: at least 87,000 Ottoman soldiers and 44,000 Allied soldiers, including more than 8700 Australians. Among the dead were 2779 New Zealanders, about a fifth of all those who had landed on the peninsula.
At the dawn service in our small beach town here in New Zealand, about 2000 people, along with war veterans, the armed forces and police, gathered to remember those who have given their lives, not only in World War one, but since then, up to the present day. It was a poignant and moving tribute, especially so this day, marking the 100th year since the Gallipoli landings.
When we look around us, our world seems to be in even more chaos than 100 years ago, with millions of people displaced from homes and communities because of war and violence, thousands drowning trying to reach the shores of Europe in the hope of a better life, and many more being killed simply for their faith in Christ.
This is also a time to remember that the ultimate sacrifice has been paid, the sacrifice of God's own dear son, Jesus, who gave His life, not just for a country or a cause, but as a ransom for sin, for all peoples of all nations, throughout all generations.
As we  commemorate ANZAC day, let us also give thanks for Jesus, the Hope of the world, and pray for the message of the Gospel of peace, forgiveness, healing and reconciliation to be heard loud and clear across the nations, and in the hearts of all peoples.
Isaiah 42 vs 3-4: "In faithfulness he will bring forth justice; he will not falter or be discouraged till he establishes justice on earth. In his teaching the islands will put their hope.'"
Source: http://www.nzhistory.net.nz/war/the-gallipoli-campaign