Rohingya Muslims to Find Refuge
Rohinga migrants, found by the BBC last week drifting off the coast of Thailand, have been rescued by Indonesian fishermen. The migrant boat, which arrived off Indonesia's northern Aceh province on Wednesday, was first spotted drifting last Thursday.
Those on board told the BBC's Jonathan Head that they had been abandoned by people-smugglers and were running out of food and water. They said 10 people on board had already died.
The BBC's Xinyan Yu, who is on board the abandoned trawler, says it is dirty and covered in bottles of pepper sauce, dirty plates and plastic bags of instant noodles. The smell is overwhelming she adds.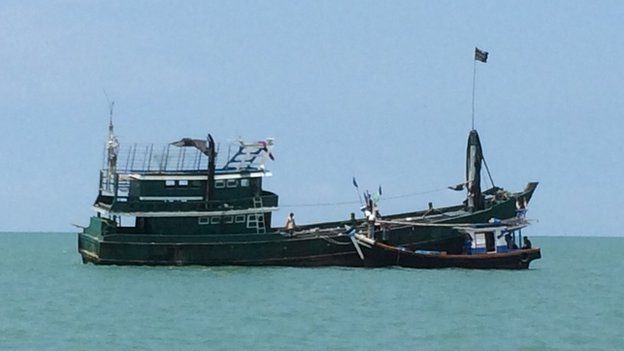 The migrants say they were towed out to sea three times by the Thai and Malaysian navies, and described how the Malaysian authorities escorted them virtually the whole way to Indonesia, warning them never to return.
However, In a significant change, Malaysia and Indonesia have agreed to offer temporary shelter to 7,000 stranded migrants. Speaking after an emergency meeting in Malaysia, the Malysian Foreign Minister said his country and Indonesia would stop towing the boats into others' territorial waters. Thailand also said it would no longer push back the stranded boats.
Rohingya Muslims mainly live in Myanmar, where they have faced decades of persecution. The UN estimates more than 120,000 Rohingyas have fled in the past three years, paying money to people smugglers to help them escape. Nearly 3,000 Bangladeshi and Rohingya migrants having been rescued in recent weeks, with many more having their boats turned away.
Pray for the Rohingya Muslims, an unwanted and stateless people group, that they will come to know Christ and their place of belonging in the Kingdom of Heaven.
Pray for the thousands of refugees risking their lives to find a safe haven. Pray for the countries where they are taken in, that Christians in these countries will love them and witness to them.
Pray for the government of Myanmar (Burma) to come to grant citizenship and rights of protection to the Rohingyas.
Ephesians 2 vs 19: "So then you are no longer strangers and aliens, but you are citizens with the saints and also members of the household of God."
Source: http://www.bbc.com/news