Continue to Pray for Pakistan
Families of the victims killed in a massive suicide bombing in a park in Lahore on Easter Sunday have started burying their relatives as a nationwide three-day period of mourning began. The attack was specifically aimed at killing members of the Christian minority gathered on Easter Sunday.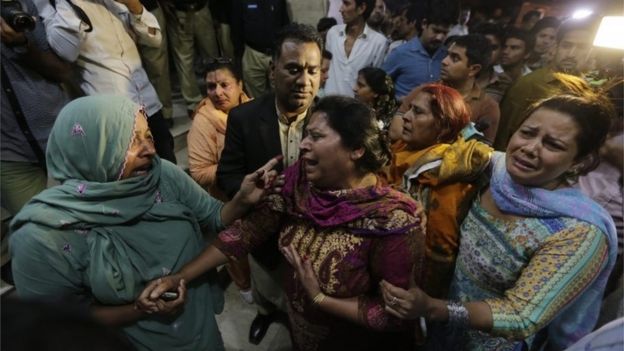 At least 70 people were killed, with many dying of their wounds on Monday. Hundreds were also wounded, officials said, with most victims being women and children.
Even though Sunday's bombing targeted Christians, many of the casualties were Muslims. In the end, those killed and wounded were simply Pakistani citizens spending a day out in the park with their children.
Sahil Pervez, 11, was among those killed. His uncle, Aftab Gil, speaking at the child's funeral, said: "The government of Punjab had no security arrangements for the parks or even today here in this church."
Meanwhile, many Indians have used Twitter to express solidarity with Pakistan and criticising the "senseless violence". The twitter hash-tag "#PrayForLahore" was one of the top trending topics on Monday, while "#IndiawithPakistan" urged fellow Indians "to stand with Pakistan in this hour of grief".
Pray for Pakistan as it comes to terms with the bomb attacks, and mourns the loss of so many innocent people.
Pray for healing for those directly affected by the bombings, having lost family and friends.
Pray for Christians in Pakistan, for protection for them from radical Islamists. Many are feeling ignored by the government in their call for protection and equal rights. Pray that the Pakistan government will listen and take action on behalf of its minority citizens.
Pray that many in India, and indeed, across the world, will stand with Pakistan and pray for this troubled nation.
Isaiah 61 vs 1 – 2: "The spirit of the Lord God is upon me, because the Lord has anointed me; he has sent me to bring good news to the oppressed, to bind up the broken-hearted … to comfort all who mourn;"
http://www.bbc.com/news, http://www.aljazeera.com/news