Deadly Attack at Istanbul Airport
Around 28 people have been killed and at least 70 others injured following explosions at Istanbul's main international airport, according to latest reports by the Turkish justice minister. The attack occurred late Tuesday evening, Istanbul time.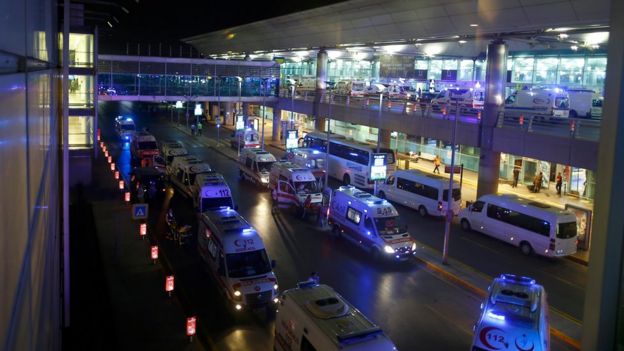 Authorities said there were at least four people involved in the attack, two of whom reportedly tried to penetrate the "control point" coming into the airport. When security personnel opened fire on the attackers, they detonated their explosives.
A third suicide attacker reportedly detonated himself at the airport parking lot.
Images from local television showed several people running away from the airport, and at least one person was shown laying down in a grassy area with leg injury. Several people were also shown being rushed away on stretchers.
There was no immediate claim of responsibility for the attack, but one security analyst told Al Jazeera that the attack had all the hallmarks of the ISIL, who carried out a "similar attack" at the Brussels airport in March this year.
Today marks the 2nd anniversary of ISIL's declaration of a new Caliphate in Iraq and Syria.
Pray for Turkey, for peace in the streets and in the hearts of people.
Pray for those who have been injured in this bomb attack, and for those who have lost friends and loved ones. Pray for comfort and peace to surround them at this time.
Pray for the perpetrators of this attack, that efforts to destabilise Turkey or to cause fear will come to nothing. Pray too that they will have encounters with Jesus Christ that will cause them to turn away from violence and realise the truth of His Gospel.
Pray for the Church in Turkey, that at a time of uncertainty in Turkey, His people will reflect the hope and certainty of their future in Christ Jesus, and many more will come to know this for themselves.
Psalm 17 vs 6: "I call on you, my God, for you will answer me; turn your ear to me and hear my prayer."
Source: http://www.aljazeera.com/news