EgyptAir Flight Lost in Mediterranean Sea.
A major investigation is under way after EgyptAir passenger jet, Flight MS804, disappeared over the Mediterranean sea. The plane was travelling from Paris to Cairo with 66 passengers and crew when it vanished early on Thursday.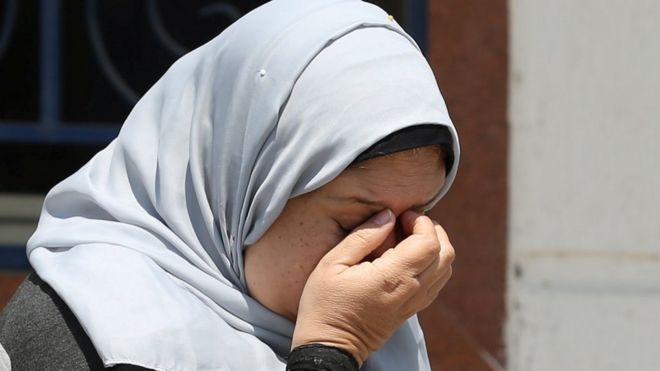 Greece's defence minister said the radar showed the Airbus A320 had made two sharp turns and dropped more than 25,000ft before plunging into the sea. A major search operation involving Egyptian, Greek, French and British military units is taking place near the Greek island of Karpathos.
So far, no wreckage or debris from the aircraft has been found. Greece's lead air accident investigator has confirmed that items found near Karpathos were not from the EgyptAir plane.
Greek aviation officials say air traffic controllers spoke to the pilot when he entered Greek airspace and everything appeared normal.
They tried to contact him again when the plane was set to enter Egyptian airspace, but "despite repeated calls, the aircraft did not respond". Two minutes later it vanished from radar.
Egyptian Aviation Minister Sherif Fathi said: "Let's not try to jump to the side that is trying to identify this as a technical failure – on the contrary – If you analyse the situation properly, the possibility of having a different action, or having a terror attack, is higher than the possibility of having a technical [fault]."
Pray for the families and friends of those who were on the EgpytAir flight. Pray for peace as they wait for news, and for comfort as they come to terms with their loss.
Pray for the plane to be found, and for a speedy assessment of what happened. Pray against rumours that could stir up animosity and anger in people's hearts.
Pray for Egypt, as it faces a growing threat to security from ISIL and others. Pray for wisdom for the government and peace on the streets of this nation.
Pray for the holy Spirit to move in Egypt, for the Church to grow with freedom to worship together, and for many to hear and respond to the Gospel of Jesus Christ.
Matthew 5 vs 4: "Blessed are those who mourn, for they will be comforted."
Source: http://www.bbc.com/news