Fragile Truce Only Just Holding in Syria.
With the fragile ceasefire in Syria now into its second day, both anti-government rebels and Russia have reported breaches of the truce, with activitst saying that Russian planes have attacked several sites in northern Syria.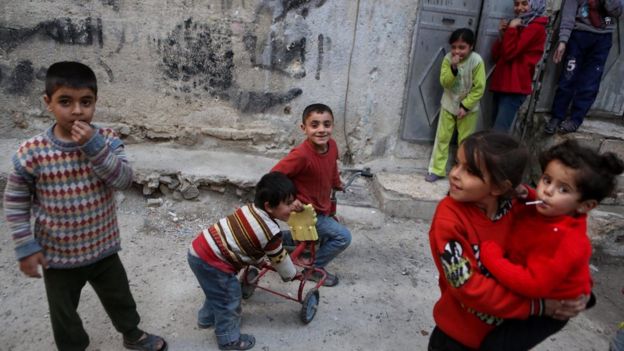 Russia has not confirmed these accusations, but says it has also identified nine breaches of the truce. Meanwhile, the Syrian opposition has complained of 15 violations of the ceasefire by the government side, which is supported by Russia.
A cessation of hostilities was agreed to as part of a US-Russian plan earlier in February this year.  Russia says that, in general, it is holding, and  it is the first major ceasefire in the five years of war.
More than 250,000 people have been killed  over the five year, with millions more forced from their homes or living under siege.  Humanitarian agencies are hoping use the truce to deliver aid to besieged areas of the country.
The truce involves both Syrian government and rebel forces, but not the so-called Islamic State group (ISIL) or the Nusra Front, meaning that an attack on them would not count as a breach or the truce.
The UN special envoy for Syria, Staffan de Mistura, has said that peace talks will resume on 7th March if the truce "largely holds", adding that he had no doubt there would be "no shortage of attempts to undermine this process".
Pray for Syria, that this fragile peace will hold, and that all parties involved will be willing to negotiate a more lasting peace for this nation.
Pray for aid to be delivered to the towns and  cities that most need it, and to be fairly distributed.
Pray for success of the upcoming peace talks.
Pray that both ISIL and the Nusra Front will also be willing to call a truce.
Pray for the future of this country and people – for renewed hope, restoration and healing.
Psalm 46 vs 10: "'Be still, and know that I am God! I am exalted among the nations, I am exalted in the earth.'"
Source: http://www.bbc.com/news