Mediterranean a Grave for Thousands
Small children, Arab and African, stood together and grinned and waved from the deck of an Italian navy ship as they waited to disembark.
They were a few of the more than 400 new arrivals rescued from the Calabrian coast a day ago. They had spent eight days at sea after setting sail from Egypt on a fishing boat. Others had been plucked from the sea in separate operations and were brought to shore for medical treatment.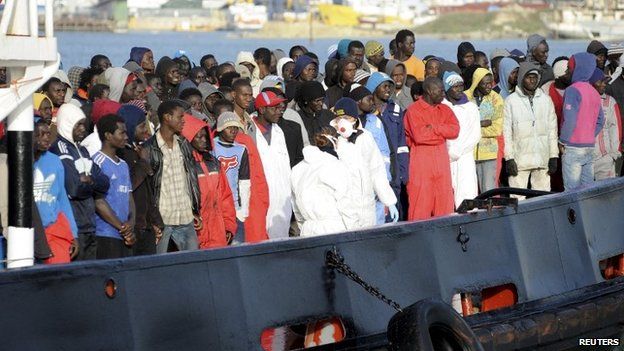 The migrants and asylum seekers included many from Syria and Iraq as well as Eritrea, Sudan and Somalia.
They told of one heavily pregnant woman who had gone into labour and been taken to hospital. Some of the women from Syria had fled their country's deadly civil war with their children, leaving husbands to fight and to guard their property.
The number of people attempting to flee war and poverty in the Middle East and Africa, particularly Eritreans and Syrians, has spiked in recent months, leading to huge numbers of people drowning in unseaworthy and often overcrowded vessels. More than 800 people drowned off Libya's coast on Sunday, bringing the number of deaths this year to 1,750.
The International Organisation for Migration (IOM) says there have been 30 times as many deaths so far in 2015 as in the same period last year and the figure could rise to 30,000.
Pray for those whose desperation drives them to risk this hazardous  journey. Pray that they will find the peace, hope and new life they are seeking, through the love, grace and life of the Gospel and the God who loves them.
Pray for a solution to the crisis. For human smugglers who prey on the vulnerable to be found and brought to justice, and for the political crisis in the home countries of the migrants to be resolved.
Pray for compassion in the hearts of governments around the world to accept more refugees and asylum seekers.
Psalm 12 vs 5:  "'Because the poor are oppressed, because the needy groan,
    I will now rise up,' says the Lord; 'I will place them in the safety for which they long.'
source: http://www.bbc.com/news