Pakistan Killer Heat Wave.
A heat wave that has struck Pakistan over the last week has killed almost 700 people, and has left medics battling to treat patients as a state of emergency was declared in hospitals.
The majority of people died in government-run hospitals in the port city of Karachi, as temperatures reached 45 degrees Celsius at the weekend.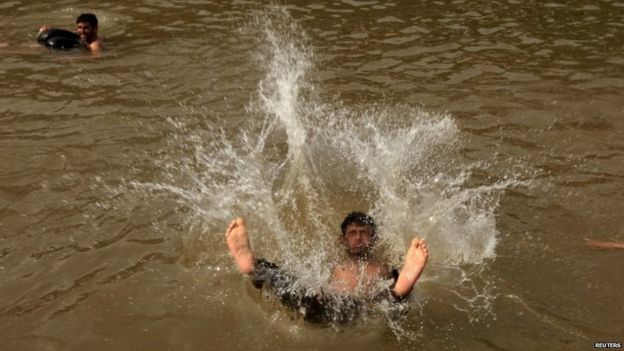 Saeed Mangnejo, a senior health official in Sindh province said on Tuesday: "The number of people who have died in the heatwave has now reached 692,"  and he added that the death toll was expected to rise further.
Hospitals have been swamped with people suffering from heatstroke and dehydration, and Karachi's largest hospital, Post Graduate Medical College Hospital, has treated more than 3,000 patients. Meanwhile, repeated power outages have left many without air conditioning or running water.
Al Jazeera's Kamal Hyder, reporting from Islamabad, said that "most of these people [who have died] are very poor, because there are a lot of people who are living on the streets …"
The deaths come as this Muslim majority country of around 200 million people observe the Islamic month of Ramadan, during which eating and drinking is forbidden from sunrise to sunset. Some Muslim clerics have issued public warnings, saying that physically weak people can abstain from fasting in these extreme conditions.
Pray for Pakistan as it battles to cope with the extreme heat. Pray for medical staff and officials, for strength and the resources they need to help people.
Pray for those who have lost family and friends in the heat wave, that they will find  comfort.
Pray for Christians at this time to see opportunities to minister to those around them with the Love of Christ. Pray many will come to know Jesus, the Source of Living Water in their own lives.
Pray for cooler weather to help relieve the situation.
John 4 vs 14: "but those who drink of the water that I will give them will never be thirsty. The water that I will give will become in them a spring of water gushing up to eternal life.'"
Source: http://www.aljazeera.com/news