Powerful Earthquake Hits Afghanistan and Pakistan.
A powerful 7.5-magnitude earthquake has struck northern Afghanistan and has been felt in a large area from northern India to Pakistan, with hundreds of people reported killed across the region.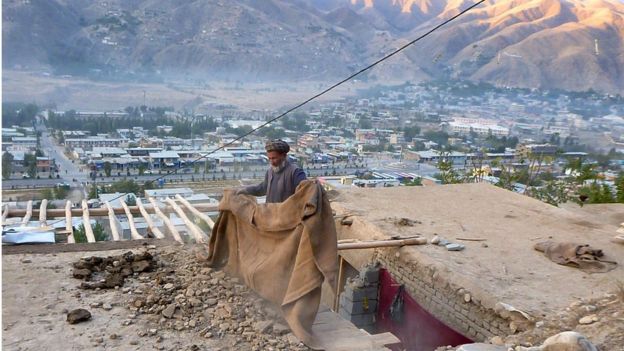 The US Geological Survey put the epicentre of Monday's quake near Jarm in northeast Afghanistan, 250km from Kabul, and at a depth of 213km.
According to official reports, the total death toll stood at 253 people in Pakistan, and at least 82 more in Afghanistan.
Hikmat Fasi, a resident of Parwan Province in northern Afghanistan, said the quake caused a lot of damage in the area.
"We are safe, but I saw a lot of buildings collapse," Hikmat Fasi said. "It caused severe damage to our area. We are just praying."Strong tremors were also felt in New Delhi and Islamabad, as authorities in India and Pakistan issued warnings for strong aftershocks.Pray for Afghanistan and Pakistan in the aftermath of this earthquake. Pray for aid and resources to get through to those who need it, especially medical help, food, water and shelter.
Pray for those who have lost family members and friends in the earthquake. Pray that they will come to know the comforting arms of God who loves them.
Pray for Christian aid organisations to be able to share, not only practical help, but the love and grace of Jesus to the communities they work with.
Pray for those living in fear of more shocks, to find the perfect Love of  Christ, which casts out all fear.
Psalm 46 vs 1 – 2: "God is our refuge and strength, a very present help in trouble. Therefore we will not fear, though the earth should change, though the mountains shake in the heart of the sea;"
Source: http://www.aljazeera.com/news