Pray for Syria and Afghanistan.
According to reports on BBC, at least 40 people have been killed in bombings in mainly government-held areas of Syria.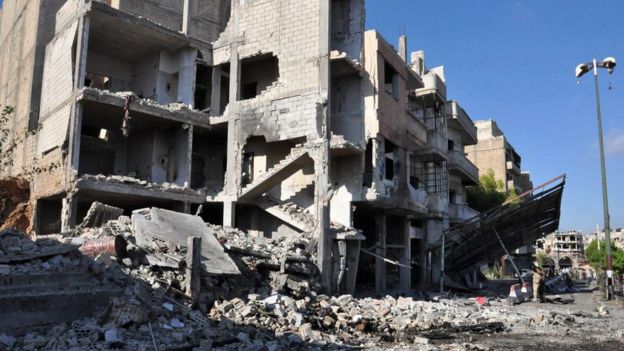 ISIL has claimed responsibility for the four attacks in Tartous, Homs and in a suburb of Damascus, with one in Hassakeh, which is dominated by Kurdish forces.
The deadliest incident was outside Tartous, home to a Russian naval base and in the heartland of President Bashar al-Assad's Alawite sect, and the Syrian Observatory put the total death toll for Monday's attacks at 47.
Meanwhile, 3 explosions have hit the Afghan capital, Kabul, the third coming just hours after a Taliban double bombing killed at least 24 people and left 91 wounded, including high-level officials and an army general.
According to witnesses, sporadic gunfire could be heard late on Monday in an area with many shops and businesses, and initial reports suggested that a guesthouse had been targeted.
There was no immediate claims of responsibility, but the Taliban claimed responsibility for the two earlier attacks, which occurred during the late afternoon rush hour.
Pray for Syria and Afghanistan, grappling with civil war, ISIL attacks and the Taliban's renewed quest for power. Pray for peace in these nations, on the streets and in the hearts of the people.
Pray for wisdom for the governments of these two nations, and a desire for peace.
Pray for those caught up in these recent attacks, for comfort for those who mourn and healing for the injured.
Pray for a move of the Holy Spirit over these nations, for light to shine in the darkness, for many to hear of the God who loves them and resend to the truth of the gospel of Jesus Christ.
Source: http://www.bbc.com/news, http://www.aljazeera.com/news