Riyadh, a City of Opportunity
Amidst the skyscrapers, shisha cafes entertain crowds of men sitting by water ponds and fountains. Some establishments have thin plastic overhead pipes that spray mist to cool customers. Wealth and beauty mark Riyadh.
Some know Riyadh as the main seat of the Saudi Government and it is from here that the government controls the rest of the country. Since 1818, Riyadh has grown as the nation's largest city and the population has jumped from 150,000 in 1960s to over 5 million today. It stands as one of the fastest growing cities in the world.
But the city's population is not the only thing to grow. In recent years, the population of Believers has also swelled in Riyadh. According to Hope for Riyadh, hundreds of thousands of Believers now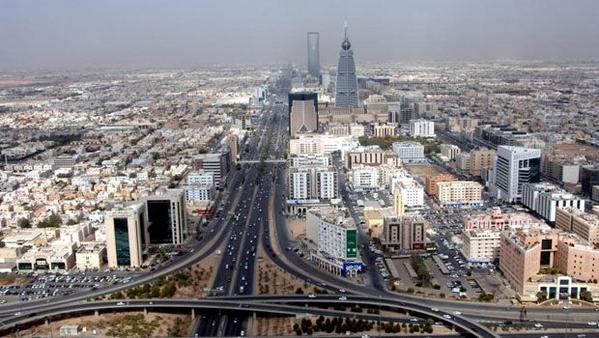 live in the city, this growth mainly being linked to economic development. Nearly ten million people have come from around the world to find work in Saudi Arabia, and among them is a large Christian population.
Riyadh is also known as the city with the only legal Christian church for expatriates in Saudi Arabia. A large gathering of Christian Believers worships openly there, with hundreds of Believers from over forty nations.
Other churches also gather, but they worship in secret.  Being in Saudi's largest city makes it easier to have a small house church, but these "underground" churches face the pressure of being discovered by the mutaween, the religious police. Officials in Riyadh also passed a law in December last year, that imposes the death penalty on Bible smugglers, although most Christians access the Bible online.
There is also a growing movement of Saudi Believers who have turned to Internet churches and, even more, they are evangelizing on the Internet. These Believers are watching for opportune conversations with their friends and, under the anonymity of the internet, can openly talk with them about their faith.
Pray for Riyadh and for the growing numbers of foreign Christians, to be wise in their witness and reflect their faith in their work places and communities.
Pray for Saudi Christians, for courage and faith, for protection and for many opportunities to share the truth of the gospel online with friends and family.
Pray for media, such as online Christian literature, and Christian Satellite programmes to continue to be accessible in Saudi Arabia.
Pray for Saudi Arabia, for a softening of hearts and many people to have encounters with the Living God through dreams, visions and online evangelism.
Isaiah 40 vs 8: "The grass withers, the flower fades; but the word of our God will stand for ever."
Source: http://reporter.win1040.com