Suicide Bomber Targets Christians in a Park in Lahore, Pakistan
At least 65 people have been killed and over 300 others injured in a suicide blast outside a public park in Pakistan's eastern city of Lahore.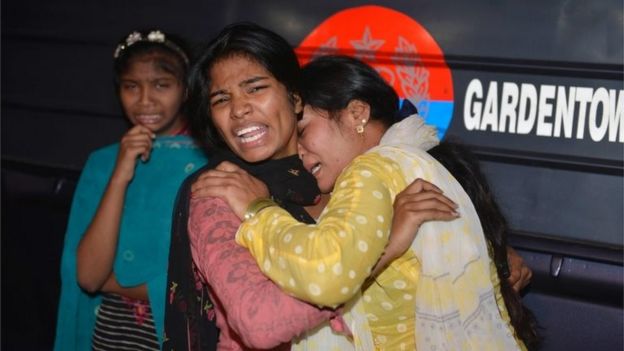 According to Al Jazeera, people from the Christian community of Lahore were out to celebrate Easter in the park when the bomber detonated himself. This park is a particularly popular with families and children and was packed full of people just enjoying the celebrations.
The Pakistani Taliban faction, Jamaat-ul-Ahrar, has claimed responsibility for the deadly attack, and  Ehsanullah Ehsan, spokesperson of the group, said that Christians were the main target.
The blast occurred at 6:40pm local time in the parking area of Gulshan-e-Iqbal Park, a few metres away from the children's swings and, according to a health adviser for the Punjab provincial government, "most of the dead and injured are women and children".
Police also confirmed that it was a suicide attack, adding that the death toll might go up.
In 2014, Pakistan launched an offensive against Taliban and affiliated fighters in North Waziristan, seeking to deprive them of safe havens from which to launch attacks in both Pakistan and Afghanistan. However, Lahore has traditionally been more peaceful than other parts of Pakistan.
Pray for those mourning the loss of family and friends killed in this attack. Pray for peace in their hearts and minds, for comfort and the tangible presence of the Risen Lord Jesus to surround them at this time.
Pray for Christians in Lahore as they cope with the implications of this attack being targeted at them. Pray for courage to continue to meet together, and also for protection from the Taliban and other groups who seek to target Christians.
Pray for the Pakistan government, that they will actively seek ways to protect the Christian minority in Pakistan.
Pray for Pakistan, for a move of the Holy Spirit across this nation, that many, including members of the Taliban, will encounter Christ in life changing ways, and find true life through His Gospel and grace.
Isaiah 41 vs 13: "For I, the Lord your God, hold your right hand; it is I who say to you, 'Do not fear, I will help you.'"
Source: http://www.aljazeera.com/news