Turkey's Ruling Party Loses Majority.
Turkey's governing AK party has lost its parliamentary majority for the first time in 13 years, near-complete election results show. The result is a blow to President Erdogan's plans to boost his office's powers and turn Turkey into a presidential republic. In fact, the AK party may well struggle to form a government on it's own, needing for the first time in 13 years, to either form a minority government or enter into a coalition.
Meanwhile, celebrations were the order of the day, for the HDP party, also known as the pro-Kurdish left-wing Peoples' Democracy Party. They won enough votes to cross the country's high 10 percent electoral threshold,  a result that has affected the distribution of seats and, consequently, the power of the ruling party. They have also gained a significant voice for the Kurdish minority on the national stage.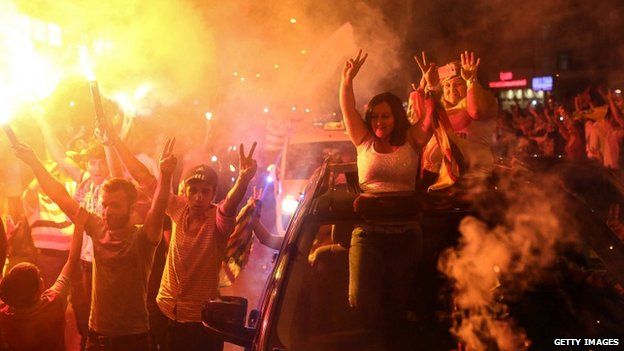 And nowhere were the celebrations louder than in the, predominantly Kurdish, south-east of Turkey, where they celebrated the unofficial results by setting off fireworks and waving HDP flags.
This could be the start of a new political era here and, in a volatile Middle East, Turkey matters greatly. The path that Turkey now chooses to take, along with the nature of its democracy and the leaders it produces, all have implications far beyond its borders.
Pray for Turkey in this time of transition to a new government, that political leaders will work together for the good of the country.
Pray that a new era of government will also bring a new era of freedom of worship and belief for Turkey's Christians.
Pray for peace in the streets of Turkey, and for peace to come across the Middle East.
1 Timothy 2 vs 1 – 2: "First of all, then, I urge that supplications, prayers, intercessions, and thanksgivings should be made for everyone,  for kings and all who are in high positions, so that we may lead a quiet and peaceable life in all godliness and dignity."
Source: http:"//www.bbc.com/news, http://www.aljazeera.com/news