Kurdish officials have announced that ISIL militants have released more than 200 Yazidis who were being held in northern Iraq.
About 40 children were among those freed, while the rest were elderly, and most of the released prisoners were in poor health and bore signs of abuse.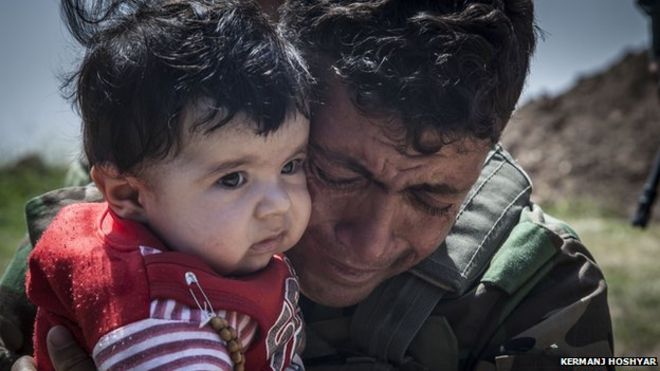 IS attacked the Yazidis in Iraq last year, killing and abducting thousands. A Reuters reporter at the scene said many of the prisoners were too exhausted and disoriented to speak.
No reason has been given for the release of the Yazidi prisoners, who were originally abducted by ISIL from the area around Sinjar last August.
It is the second time a group of prisoners has been released by IS in recent months. In January hundreds of Yazidis were freed, including several sick children, but many villages still remain under ISIL control.
Give thanks for the release of the 216 Yazidis. Pray that they will find healing and restoration, not only physically, but emotionally and spiritually.
Pray for those who are still prisoners and those living in areas of ISIL control, for protection, and to find hope through their faith. Pray that they will also be released soon.
Pray for an end to hostilities in Iraq and Syria.
Psalm 68 vs 5 – 6: "Father of orphans and protector of widows is God in his holy habitation. God gives the desolate a home to live in; he leads out the prisoners to prosperity…"
Source: http://www.bbc.com